Rocky Mountain Rug & Flooring Provides Carpet and Flooring Installation and Repair Services
Our Services
We offer carpet installation and repairs for either residential or commercial locations. We proudly serve the Denver area, but will happily consider requests for services in other areas of Colorado and surrounding states.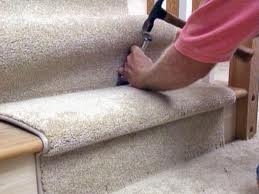 We are a full service company. We offer furniture moving, tearing out of old carpet and pad, haul away, disposal, and installation.
Business or Residential installations
We specialize in patterns and specialty carpets.
We can craft Custom Area Rugs.
Our customers have the option of having RMR make purchase arrangements for their carpet or they may buy the materials separately.
We offer a wide selection of carpet and padding.
Pretreatment of floors or sub-floor "Kilz" treatment for pet stains is available.
Furniture moving is also available for repair services.